We are now pleased to offer a selection of walks on our website.
Breamish Valley Walks
These are divided between the various Cheviot valleys and vary in length and amount of ascent. The 'Mountain Goat' has chosen some of his favourite walks from a selection of the valleys.
The Cheviot Hills straddle the Anglo-Scottish border between Northumberland and the Scottish borders. The English section is all located within the Northumberland National Park which itself provides lots of useful information which can be found here: www.northumberlandnationalpark.org.uk
The 'Walk 11' called Langleeford was thought up by a fell running friend looking to fit in a lot of ascent in a reasonable distance. All of the other walks have been done by 'Pete's Petals' who are mature ladies in their 50's & 60's… so no excuses!
Obviously, you may well have your own ideas and plans, please feel free to ask about other routes. 'Walks in Northumberland' books are also available in your cottage.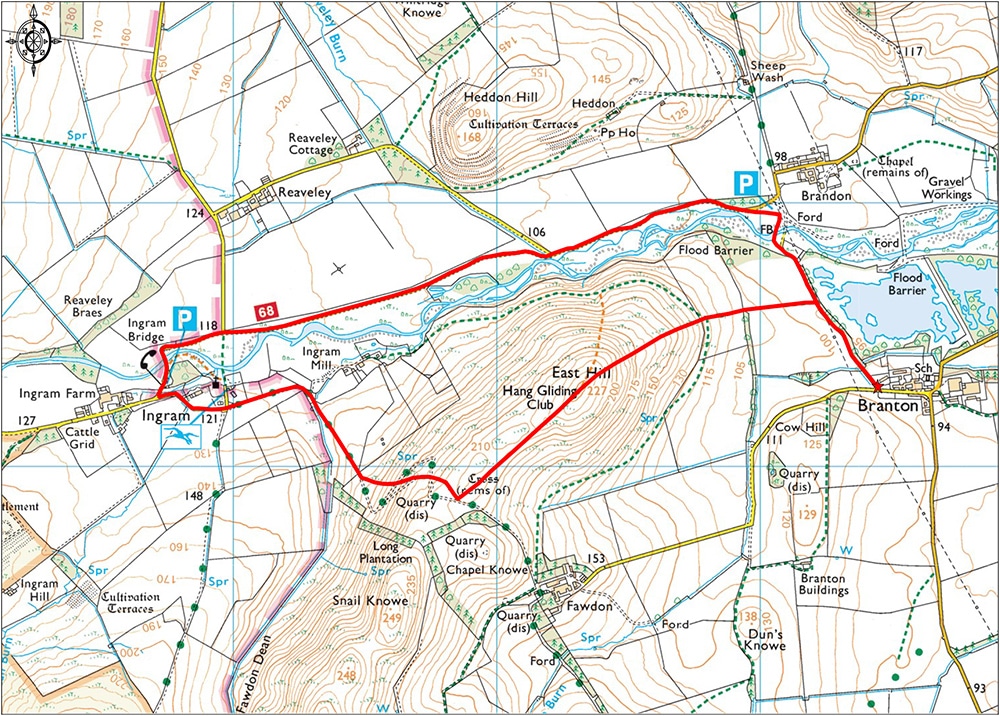 Walk 1 – East Hill
Valley: Breamish | Distance: 7.02km
Ascent: 161m | Time: 1h 40mins
Parking: Start from your Cottage
Tip: There is a café at Ingram to recharge in case you would like to stop for a Coffee
 Walk 2 – Cochrane Pike
Valley – Breamish
Distance: 7.72km
Ascent: 290m
Time: 2h 1mins
Parking: Ingram Valley Café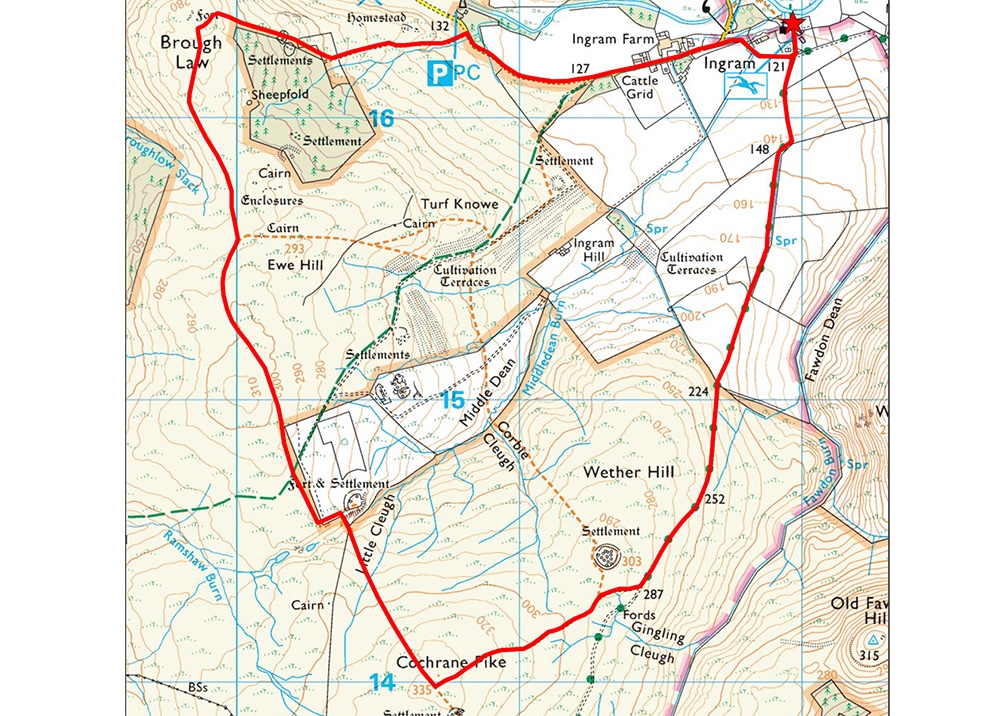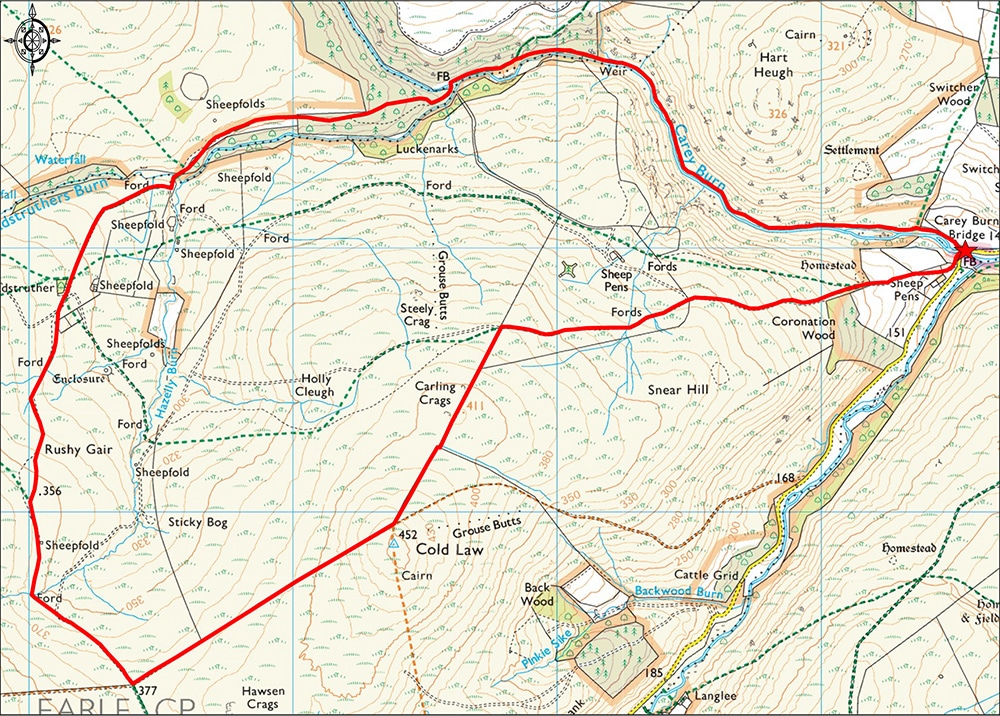 Walk 3 – Carey Burn
Valley: Harthope
Distance: 9.64km
Ascent: 338m
Time: 2h 29mins
Parking: Park below Carey Burn bridge
Walk 4 – Alwinton
Valley: Coquet
Distance: 13.11km
Ascent: 507m
Time: 3h 27mins
Parking: Park on the Green at Alwinton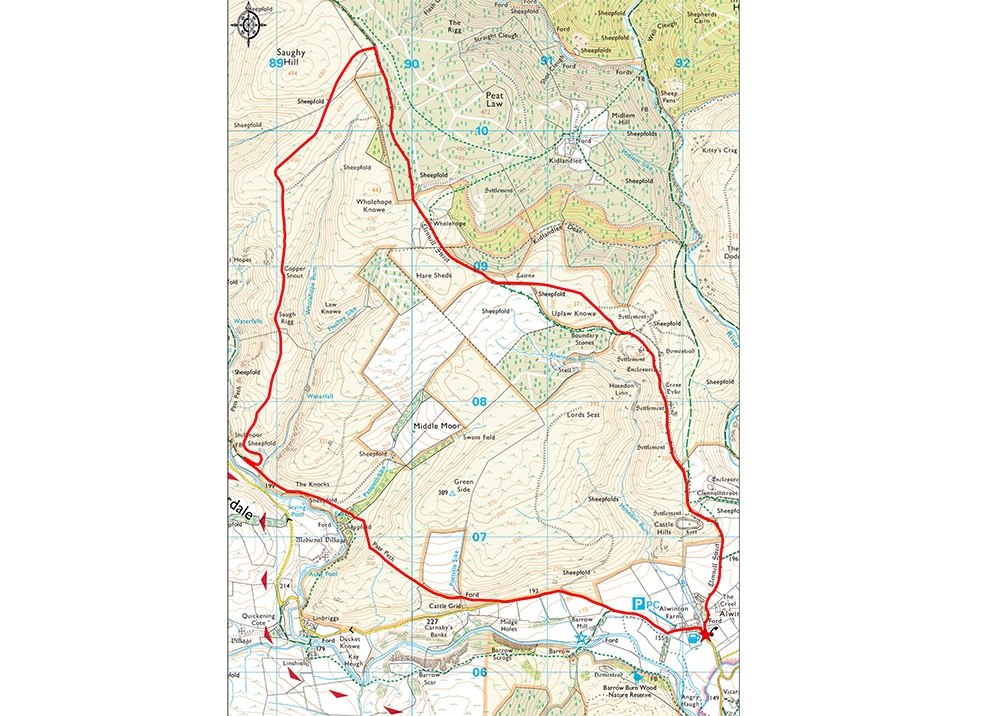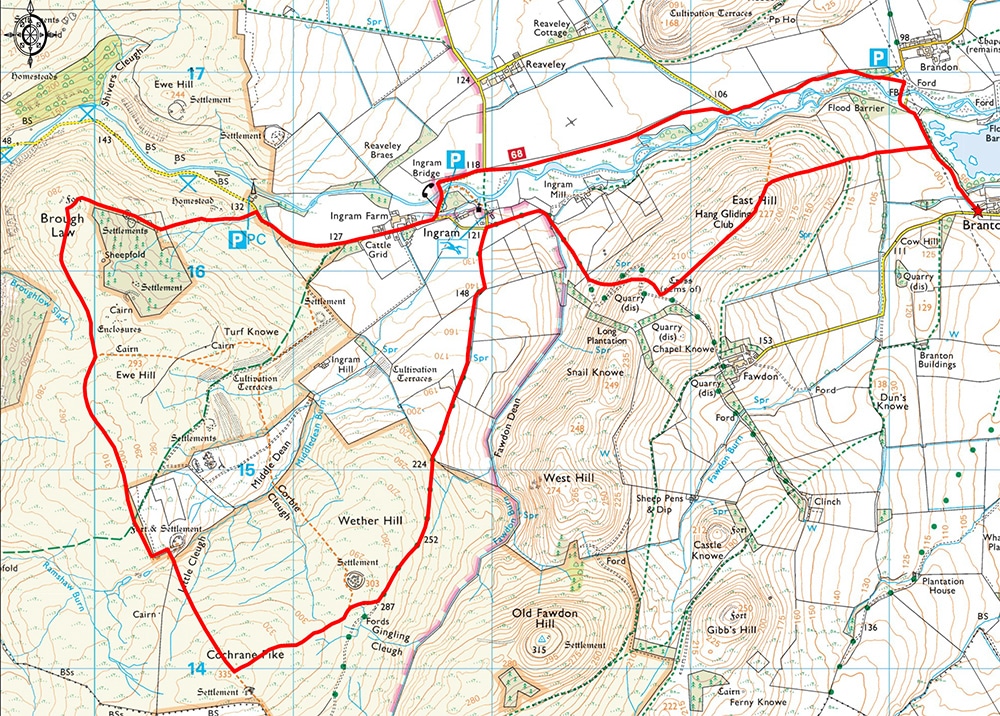 Walk 5 – Brough Law
Valley: Breamish
Distance: 14.03km
Ascent: 465m
Time: 3h 34mins
Parking: Start from your Cottage
Walk 6 – Windy Gyle
Valley: Coquet
Distance: 13.82km
Ascent: 525m
Time: 3h 38mins
Parking: Park at sheep pens beyond Barrowburn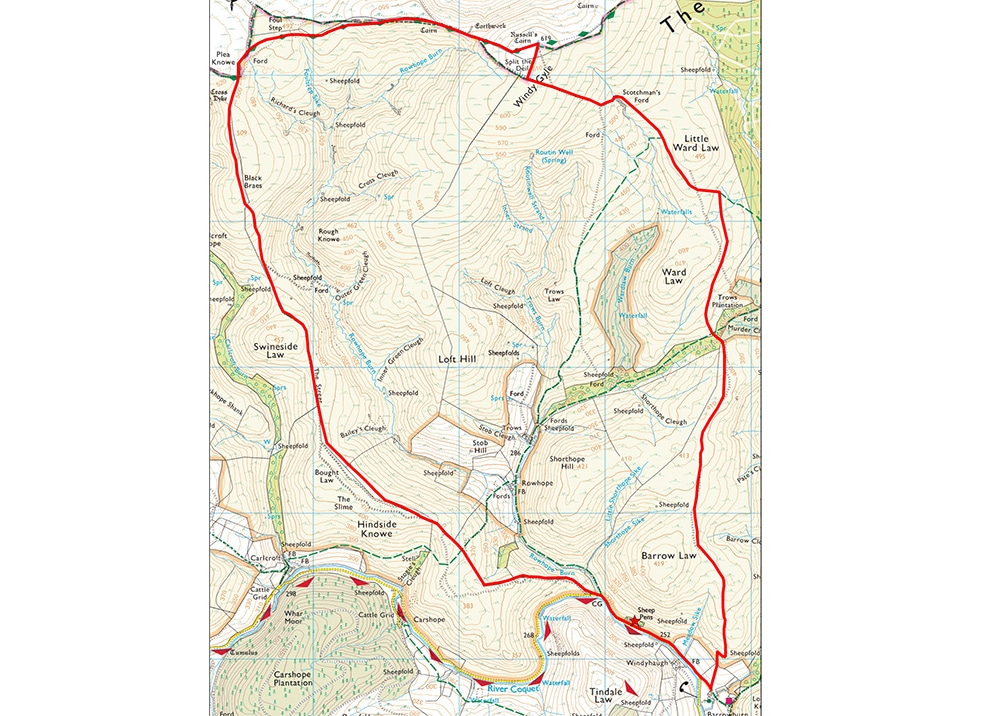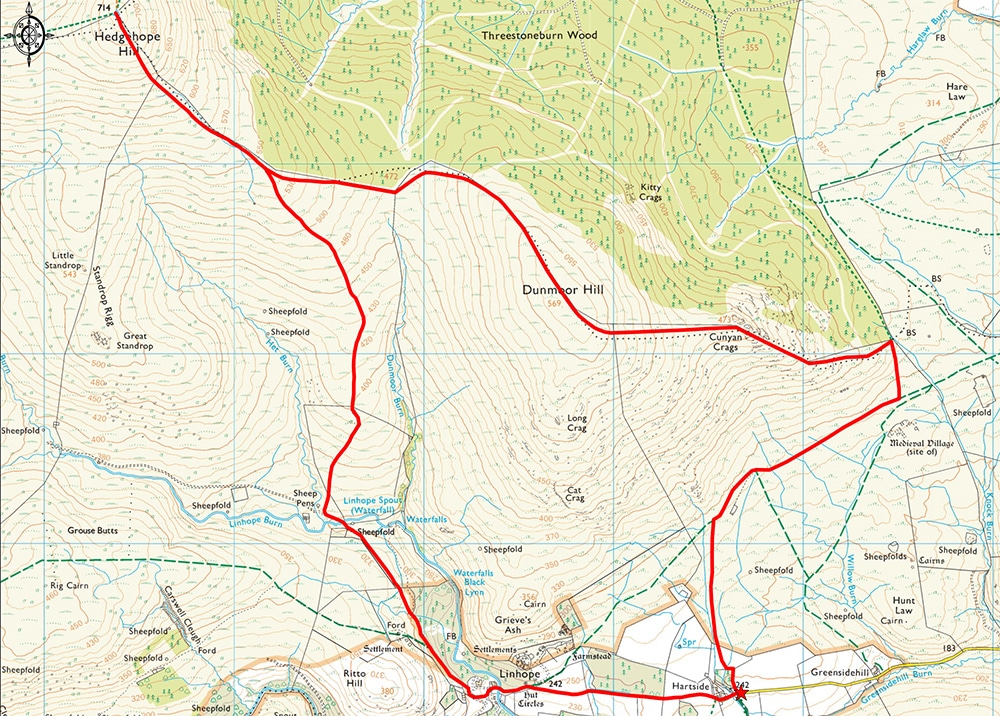 Walk 7 – Hartside
Valley: Breamish
Distance: 13.28km
Ascent: 637m
Time: 3h 48mins
Parking: Park at Hartside on the road side.
Tip: Visit Linhope Spout on your way round.
Walk 8 – Yeavering Bell
Valley: St Cuthberts Way/College Valley
Distance: 14.62km
Ascent: 530m
Time: 3h 48mins
Parking: Park at Picnic site above Wooler.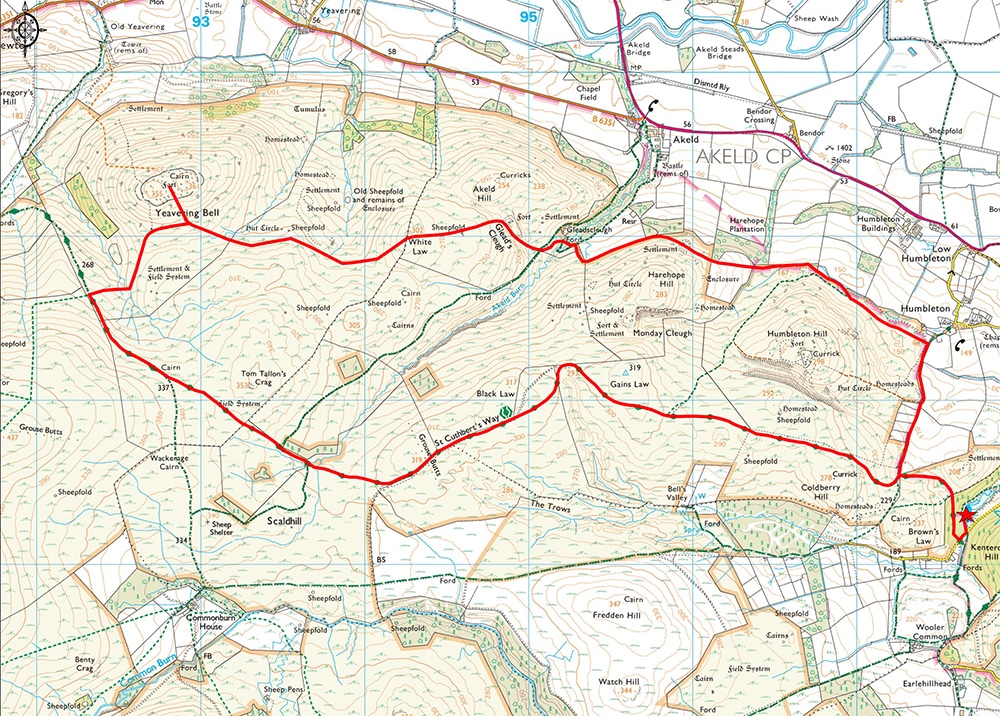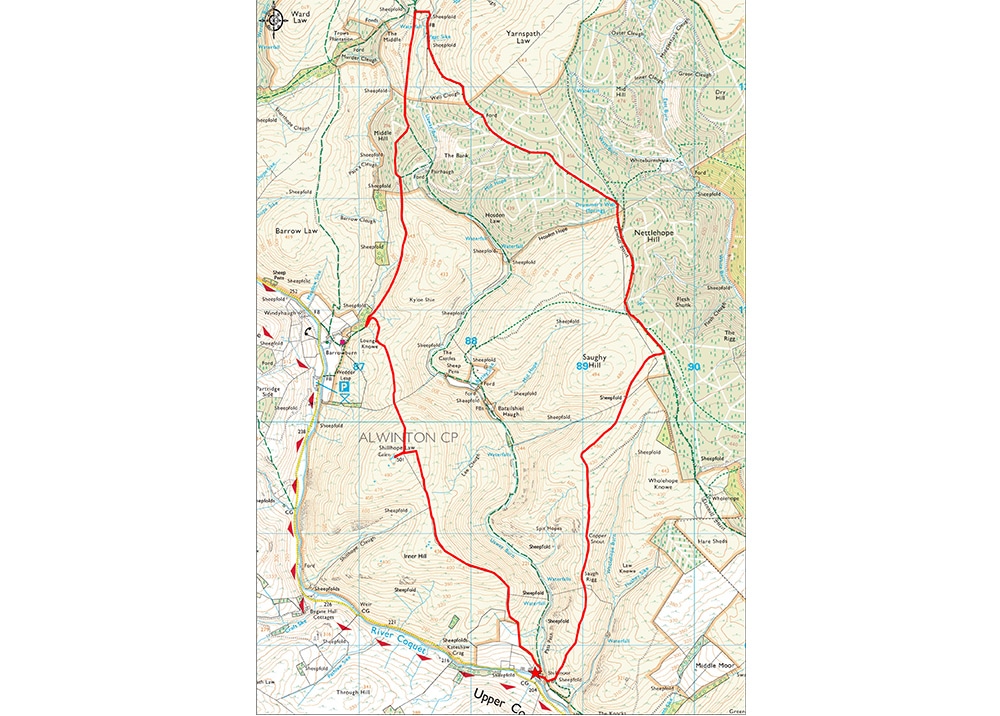 Walk 9 – Shillmoor
Valley: Coquet
Distance: 15.22km
Ascent: 734m
Time: 4h 16mins
Parking: Park at Shillmoor
Walk 10 – Mounthooly
Valley: College
Distance: 17.93km
Ascent: 846m
Time: 4h 59mins
Parking: Park at Mounthooly
Tip: Please note that you require a Permit to travel up the College Valley, these can be obtained here.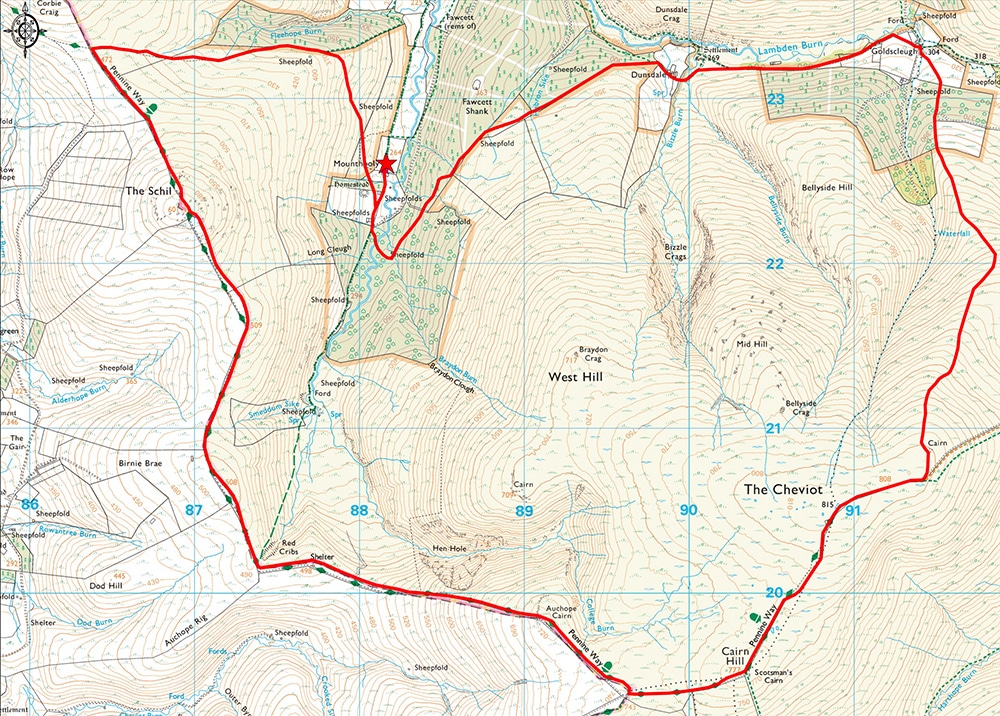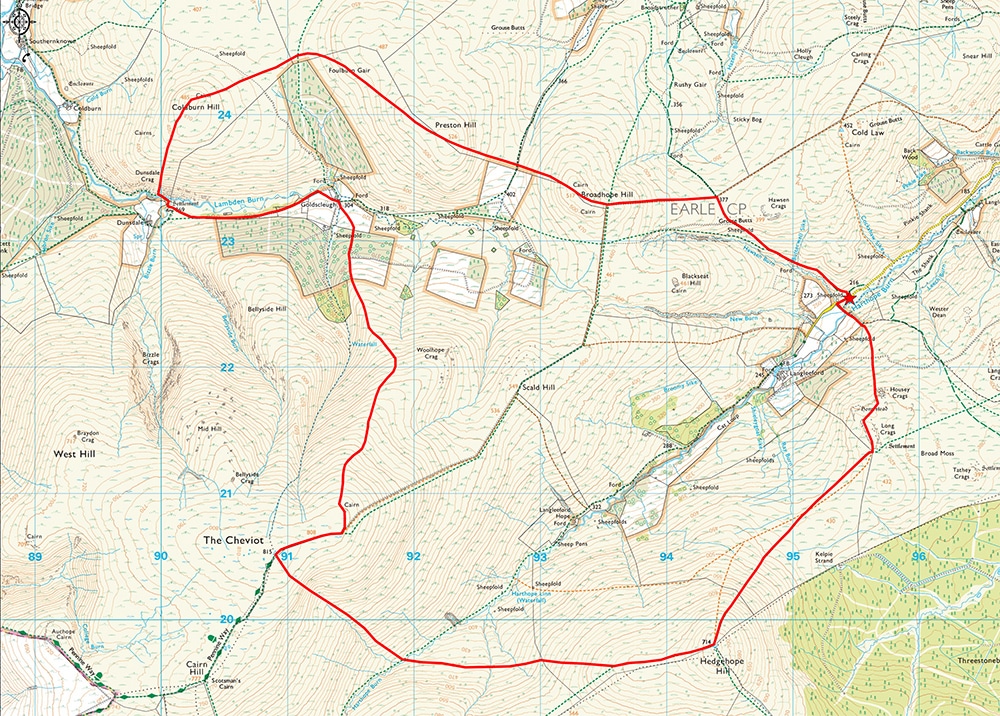 Walk 11 – Langleeford
Valley: Harthope
Distance: 19.50km
Ascent: 1406m
Time: 6h 14mins
Parking: Park just below Langleeford

Click to view
The Breamish Valley Site Plan
---