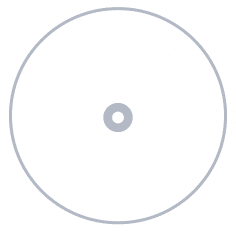 Miller's Hill
The hill above North Charlton Mill where many years ago the mill pond drove the water wheel in the mill where Hindhaughs flour originated.
Lavish 5 Star self-catering:

Sleeping up to six guests, Millers Hill is one of the newest and most lavish 5 Star self-catering holiday cottages here at Breamish Valley Cottages in Northumberland. It is located alongside Hemmel House in a stunning hillside location that looks west to the Cheviots. This spacious holiday cottage is extremely popular with both families and couples who are looking for pure luxury, peace and quiet in this beautiful county of Northumberland.

Beautiful Garden Courtyard:

The facilities are only two miles by car from our main site in Branton, so it's quick and easy to pop down for a refreshing dip in the swimming pool, a round of crazy golf or unwinding in the steam room. Guests at Hemmel House are, of course, entitled to use all of our leisure facilities at Branton.

Millers Hill has an arched door into a beautiful garden courtyard – we're sure you will enjoy the sunshine while sitting in this truly idyllic spot or enjoying our hot tub. There's also plenty on-site to amuse the children, including a tree house and several mini pedal tractors.

Stunning Hillside Location:

Millers Hill was once an old farm steading. In fact, it still has the original beams throughout its enormous sitting room, which also features north and south-facing windows and a wood-burning stove to enjoy on colder winter nights.

The cottage is all on the ground floor and has a superb farmhouse-style kitchen complete with Britannia range cooker, dishwasher, washing machine and tumble drier.

The double bedroom has a 5 foot bed and an en-suite with a walk-in power shower. The second bedroom, a twin, also has an en-suite with shower and wc, while the third bedroom, also a twin, is served by a separate bathroom with a sumptous spa bath.

As with Hemmel House, the space is well beyond what you might expect of a holiday cottage. You;ll find everything you need for a relaxing and comfortable stay. Above all, if you choose to stay at Millers Hill, you can be assured that the cottage, coupled with its stunning location, will leave you wanting to come back for more!
We're lucky enough to live in one of Northumberland's most scenic valleys, in a county renowned for its unspoilt rural and archaeological landscapes, beautiful beaches and unique heritage. Our luxurious self-catering holiday cottages enjoy a peaceful setting in the traditional farming village of Branton, with the magnificent Cheviot Hills and Northumberland National Park on the doorstep.
From purple heather on rolling hills to sweeping sandy beaches along a stunning coast, Northumberland really does offer some of the best walking and touring country in England.
Whether you're looking for solitude in beautiful hill country studded with ancient hill forts, or interested in wildlife watching and beachcombing on spectacular seashores, or exploring the turbulent past of this historic border country through the prism of historic castles such as Alnwick, Bamburgh, Dunstanburgh and Warkworth, our self-catering holiday cottages are perfectly situated for all these and more.
Here are just a few of our favourite places, which you can get to quickly and easily by car:
Ingram Valley – 5 minutes
Alnwick Castle and Garden – 15 minutes
Northumbrian coast and beaches – 25 minutes
Cragside (National Trust) – 15 minutes
Chillingham Castle – 25 minutes
"Fantastic week at Miller's Hill. The children loved every minute in the treehouse, on the tractors and even a dip in the hot tub. Looking forward to coming back again soon." – The Haines & Holden Families
"Beautiful views, peace and quiet, warm and cosy cottage. A happy and restful week. Wish it was longer!" – The Websters, Leicestershire
 "Fantastic cottage, one of the best we have stayed in. Great, unspoiled area." – Derek, Katherine, Lauren & Emma
"Our first visit to Miller's Hill and we can only agree with the comments already noted. This is the most comfortable and well-equipped cottage we have stayed in." – Sally, Dave, Kay, Bob, Merle & Elaine
"Another spectacular stay, this is our favourite cottage, wonderful views and peace and tranquillity. Made for a fantastic New Year with good friends!" – The Clarke Family
"From the stunning view from Cochrane Pile to the beautiful beaches between Bamburgh and Craster and relaxing in comfort here. Bliss!" – Geoff & Pauline, West Yorks
Wifi
Yes Wifi is available throughout
Facilities